Winnipeg Free Press
By: Todd Lewys

When a builder conceives a new home plan, they know going in that they can't reinvent the wheel.
They can, however, come up with a design that incorporates novel, well-placed design elements to make it more efficient, appealing, and livable.
That's exactly the mindset the design team at Signature Homes had when they created the Victoria, says the company's sales and marketing manager, Cindi Burak.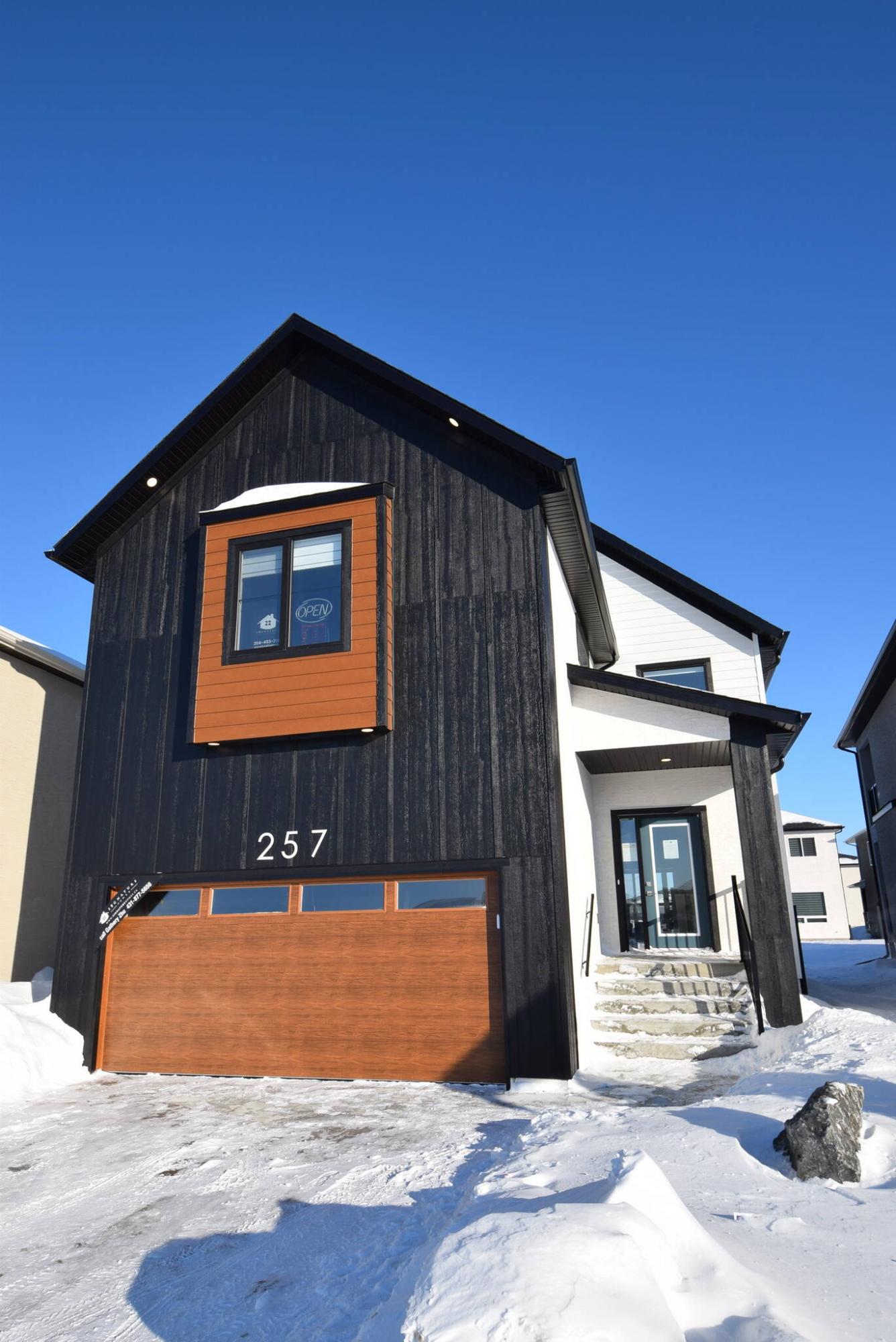 "We started the home off with a grand, modern farmhouse front elevation that gives it a dramatic curb appeal," she says of the Victoria, a new 2,176 two-storey design that offers three bedrooms and two-and-a-half baths. "That wow factor is matched by an extremely efficient floor plan."
Right on cue, a hallway to the left of a bright, mid-sized foyer gets the Victoria off to a very user-friendly start.
"The door from the garage leads directly to a convenient walk-through pantry and into a kitchen that's truly the center of the floor plan," says Burak. "It features a huge island with quartz countertop and comes with a plethora of two-tone cabinets."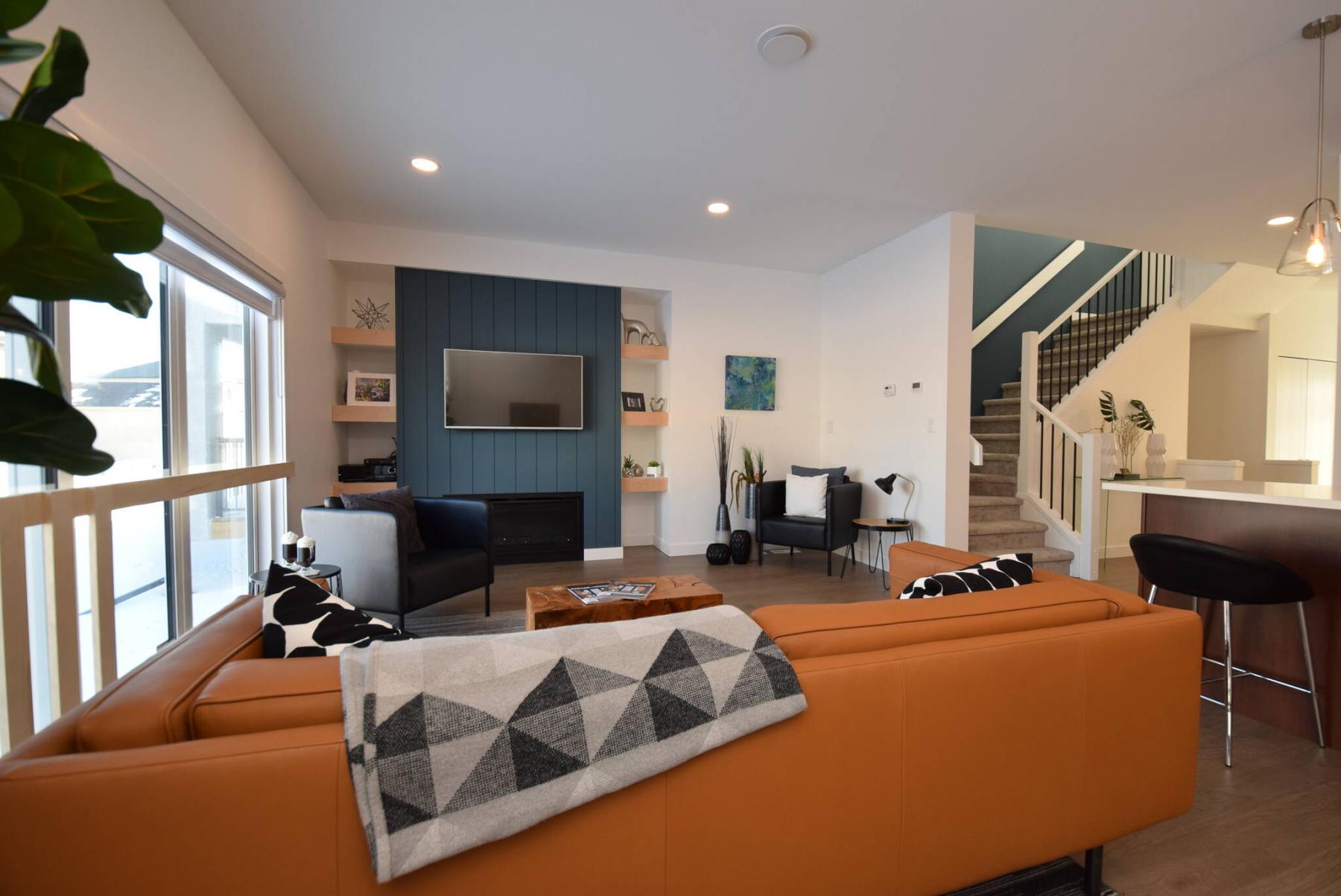 With light taupe thermofoil cabinets set up high and walnut veneer thermofoil cabinets down low — the 10-foot-long island also has a walnut veneer base and interior cabinets — the roomy kitchen possesses a modern warmth that's further accentuated by a cream-coloured backsplash, stainless appliances, and a stylish stainless hood fan over the slide-in range.
At the same time, loads of natural light pours into the smashing kitchen, generous dining area and stylish family room through a pair of perfectly placed, nine-foot-wide, three-panel patio doors.
"There's lot of light in this home, and much of it comes in from those patio doors," she notes. "They were put in to maximize natural light, and to provide dual access to a huge backyard deck. Having the two access points makes it easier to bring food out without disrupting guests."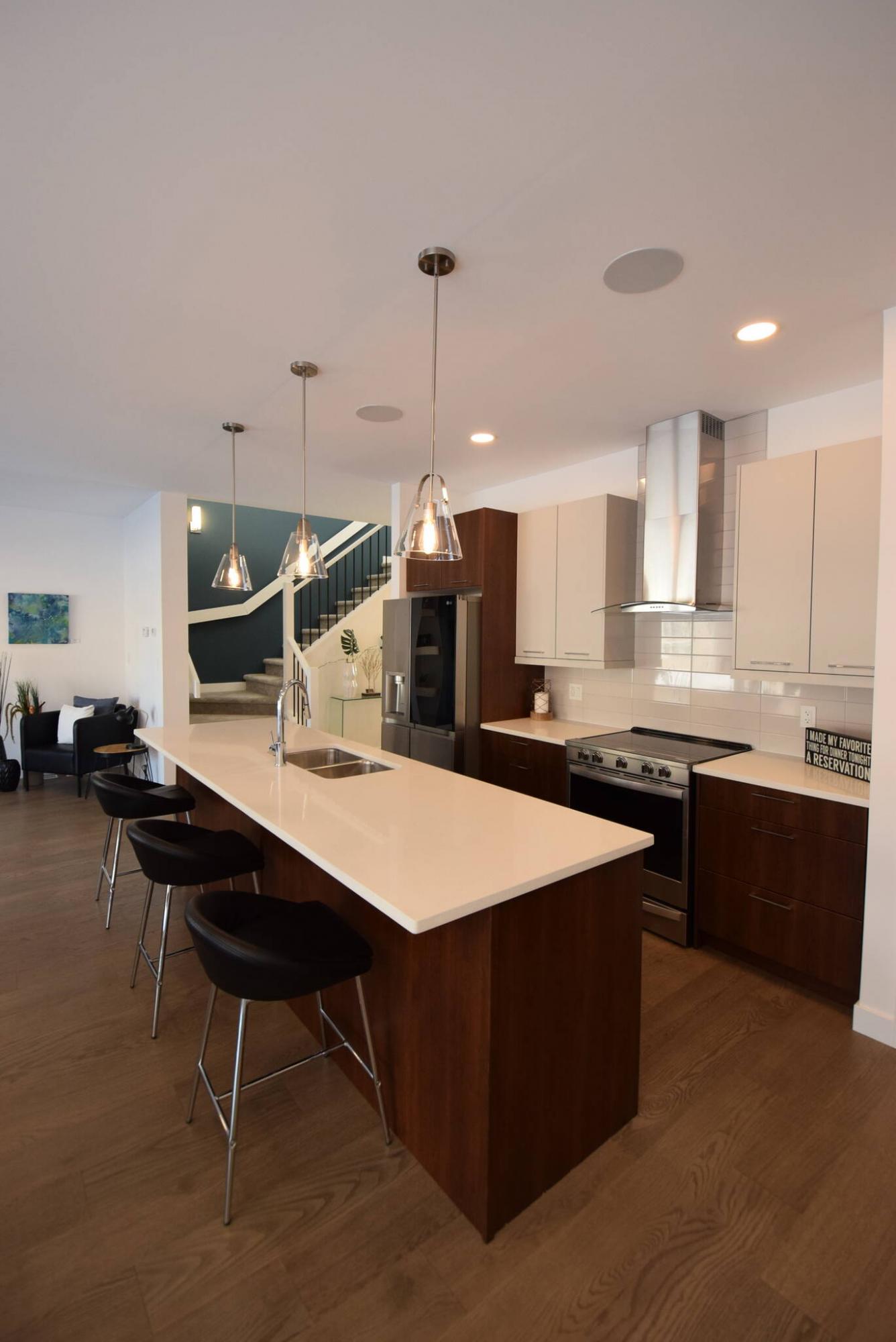 The main living area's final space — the family room — finishes it off with a decidedly modern infusion of wow factor.
"Our design team took a bit of a risk and painted the shiplap feature wall that surrounds the fireplace and TV a rich steel blue. Everyone has really liked it. It's very warm, and goes beautifully with the engineered oak hardwoods and cabinetry in the kitchen."
The same paint colour also coats the side wall of the upper-level stairwell, adds Burak.
"It really makes the white railing that borders the stairs stand out, and ties in wonderfully with the entertainment unit. The staircase is also extra-wide, making it easy for two people to pass at once, and to bring furniture upstairs."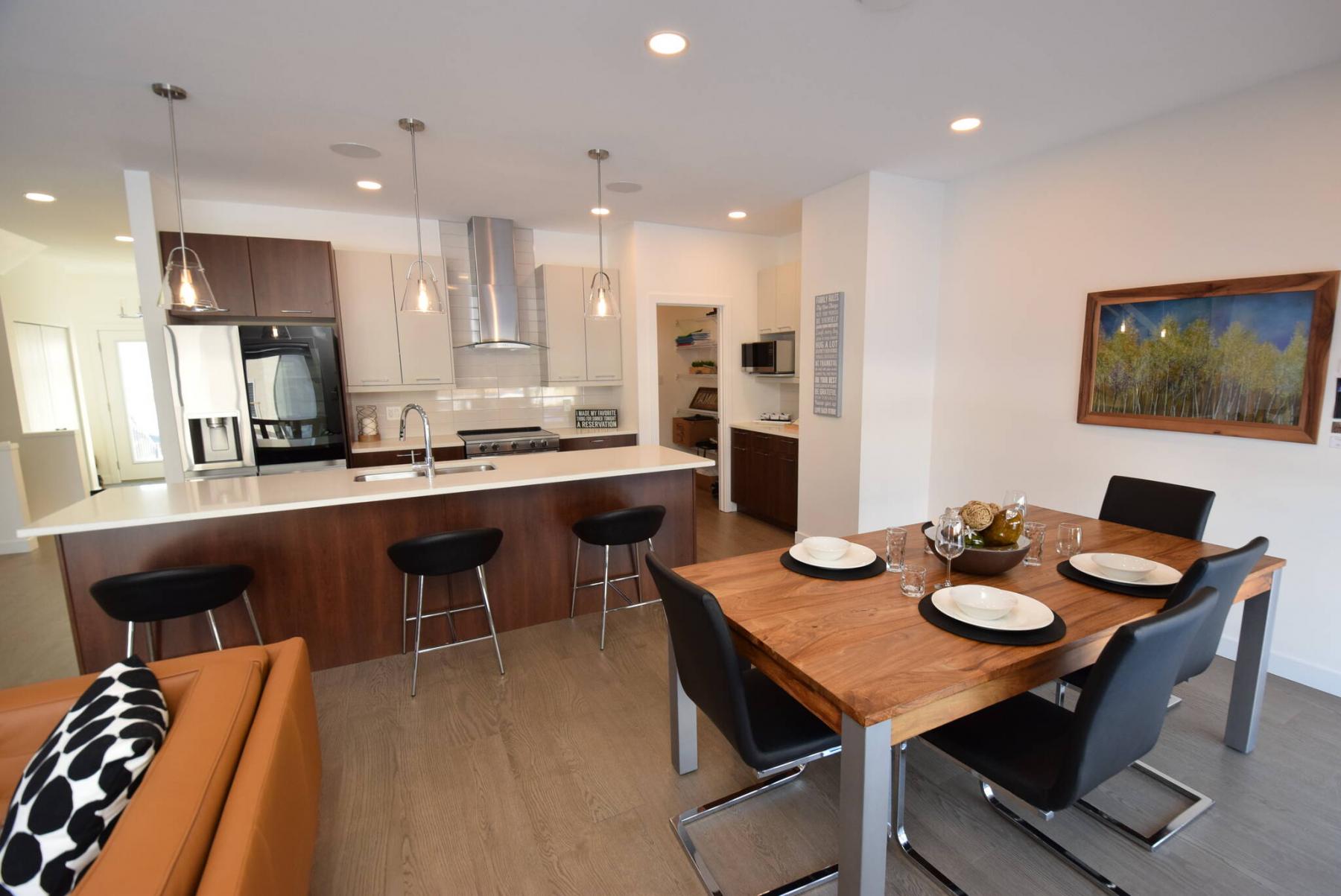 Two things stand out once you reach the top of the stairs: the amount of natural light that hits you from every angle, and a great sense of space.
"The hallway is drenched in natural light from multiple windows that allow it to come in from three sides," she says. "An extra-wide hallway to the left with a transom window on the left-hand wall takes you to the kids' bedrooms, while the primary bedroom is to the right of the stairs, separated nicely from the kids' bedrooms by a large laundry room and the main bath."
As should always be the case, the primary bedroom is a sensationally secluded sanctuary of sanity that deftly balances style and function.
"Natural light pours into it through a transom window over the bed and a huge four-panel window on its rear wall," Burak says. "A steel blue barn door that goes perfectly with brushed stainless hardware fronts the spa-like ensuite, which offers a 105-inch vanity with dual sinks, soaker tub and tiled, walk-in shower. A door off the ensuite leads into the laundry room."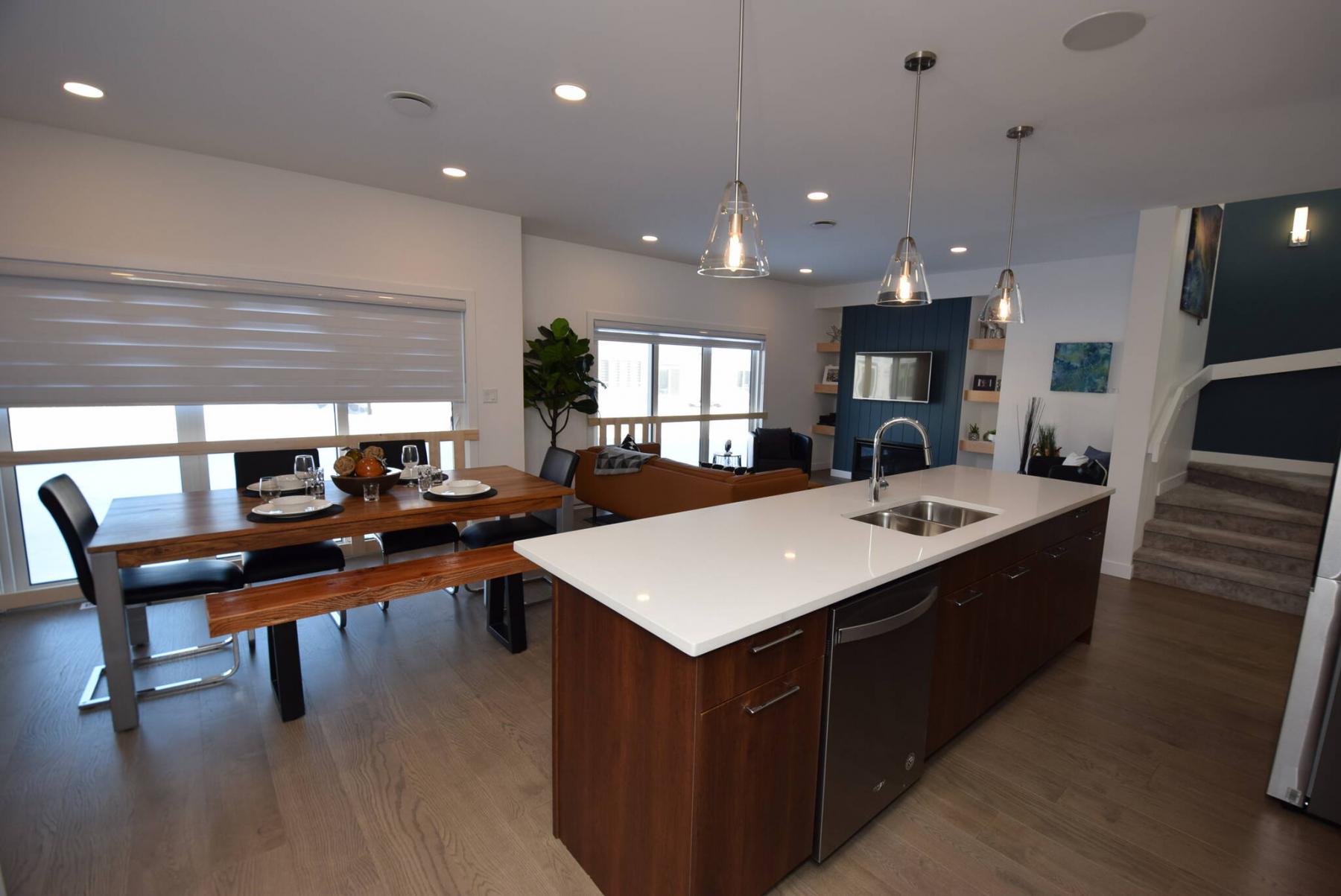 The Victoria is then completed by an efficiently-designed lower level.
"Not only does it come with a nine-foot ceiling and three oversized windows that let in lots of light, but it also comes with a high-efficient furnaces with HRV and Air Excellent system that resists dust and reduces bacteria, allergens and microbes. This is a great home for anyone who suffers from severe allergies."
It's also a fabulous home for an active family, she adds.
"After you've been through it, it feels more like a 2,400 sq. ft. home. Its efficient floor plan, abundance of natural light, beautiful finishes and wonderfully-placed pops of colour make the Victoria a great home for a young, growing family."