Winnipeg Free Press
By: Todd Lewys

One of the biggest dangers associated with larger homes is that they can feel cold and disjointed if the design isn't spot-on.
Consequently, when Signature Homes' design team went about designing their 2023 Spring Parade of Homes show home at 37 Prairie Sage St. in The Meadowlands in West St. Paul, they took great care in making sure the 2,204 sq. ft., two-storey home possessed an innate warmth. .
"Even though it's a big home, it still has a cozy, homey feel to it," says Cindi Burak, Signature's sales and marketing liaison. "It's a brand-new plan that features a great combination of usable space and beautiful aesthetics. When you put those two things together, you get a nice, homey feel."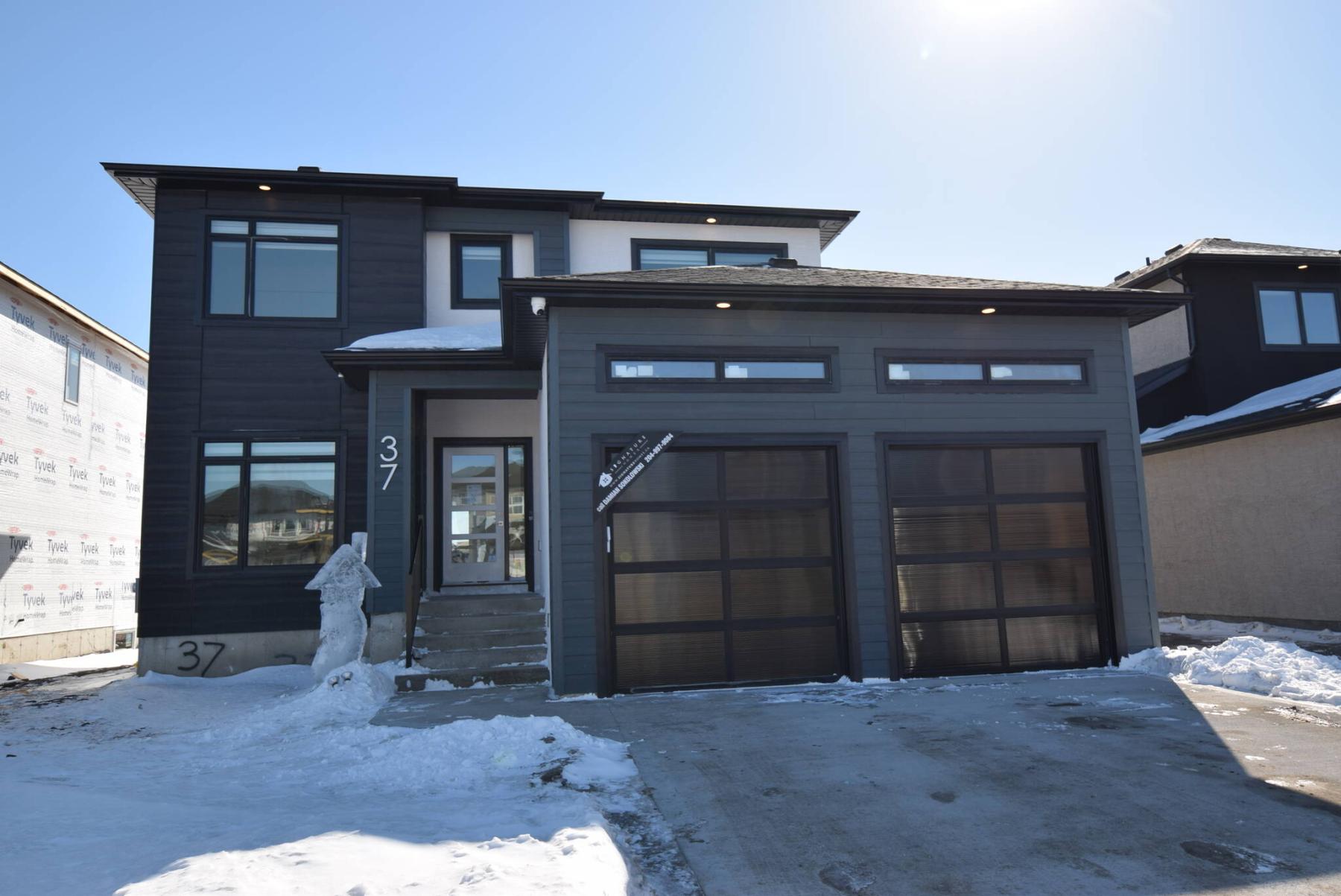 As might be expected when you step inside a 2,200-plus square foot home, there's an immediate sense of space.
In this instance, the Brookside's already generous foyer feels even larger due to the presence of a generously proportioned space with a seven-foot-wide doorway to its immediate left.
"It was designed to be a main floor family room but could also be used as an office or even as a dining room," she says. "Basically, it's a flex space that a family can use in whatever way suits them best."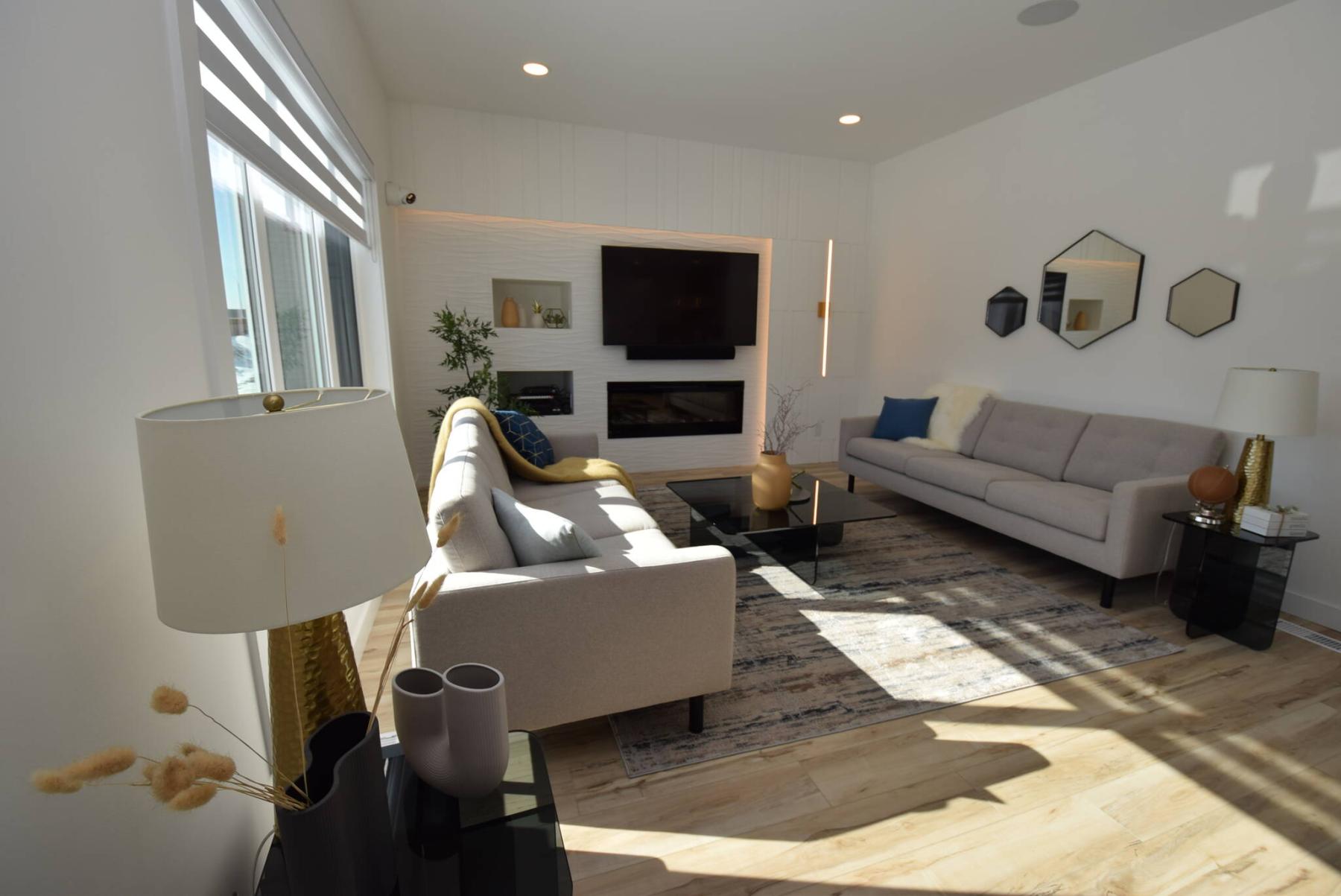 A pleasing sense of space established, Signature's design team then moved on to choosing a colour palette.
Because the home had a distinct modern theme to it with off-white walls, white doors, white baseboards, and tempered glass inserts bordering the upper-level staircase, it was critical that the shade of flooring be nothing less than perfect.
"The flooring that our design team chose fit the home perfectly," Burak says. "It's a beautiful wide plank luxury vinyl plank flooring that has gorgeous light and dark brown highlights. It runs through the entire main floor, giving it a nice, warm feel."
That rich, textured feel really comes to the fore in the Brookside's main living area, where it serves as a cozy counterpoint to the modern finishes and all the natural light that pours into it through the large windows that surround it.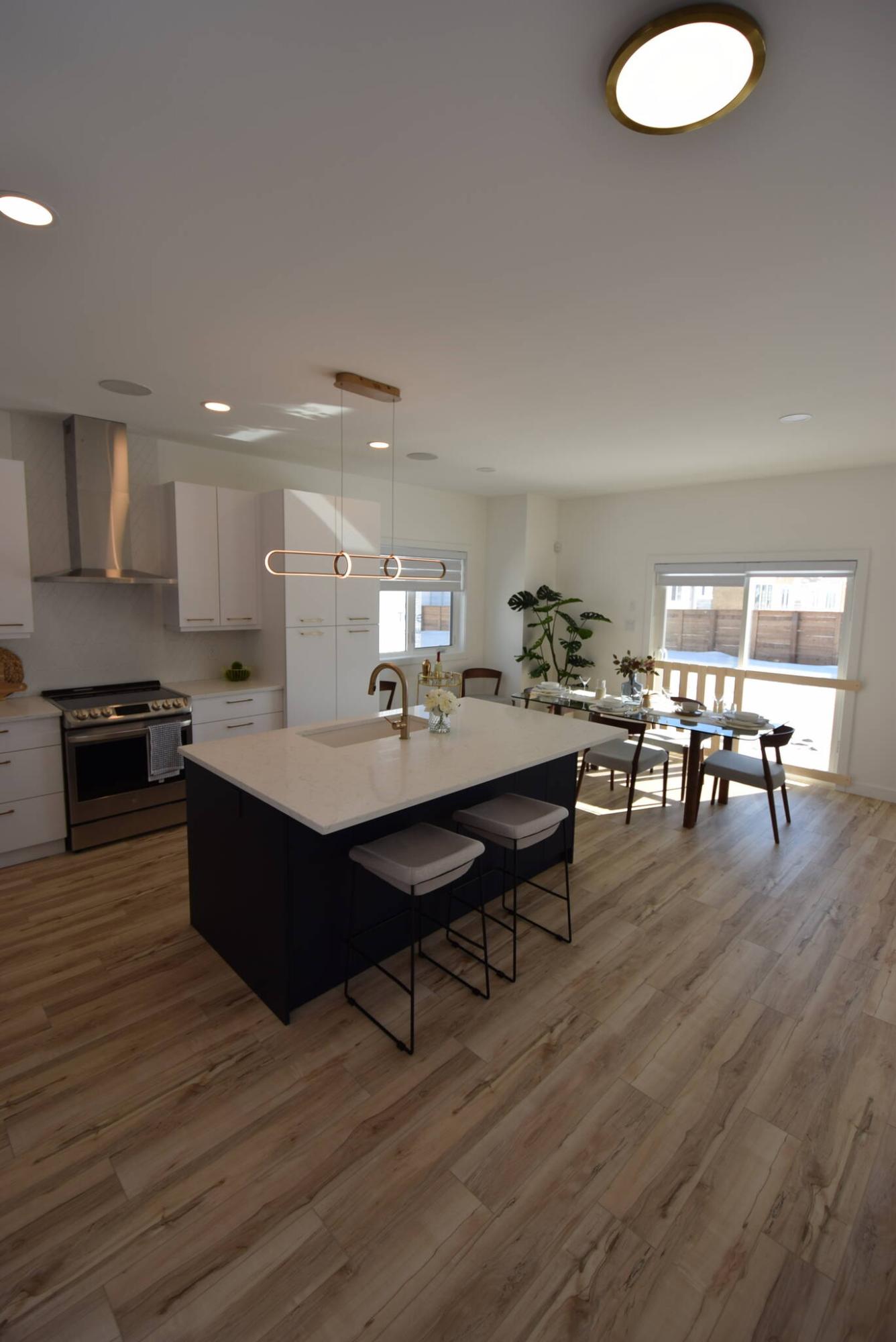 "Each space – kitchen, dining area and living room – is quite large, so it helps to tie everything together," she notes. "The island kitchen is roomy, and comes with two pantries, a good-sized island with farmhouse sink, white cabinets with satin gold handles and quartz countertops. And the dining room is huge; it can easily accommodate a table that seats 10 to 12 guests."
Then, there's the living room, in which there's no shortage of space, or style.
"It's not a small space, and people have really liked that. As it's set up right now, it has two sofas in it, but you could easily add a loveseat or a couple of chairs to it without a problem," Burak says. "People have also loved the entertainment unit with its textured tile backdrop, linear electric fireplace, shiplap feature wall and built-in strip lighting."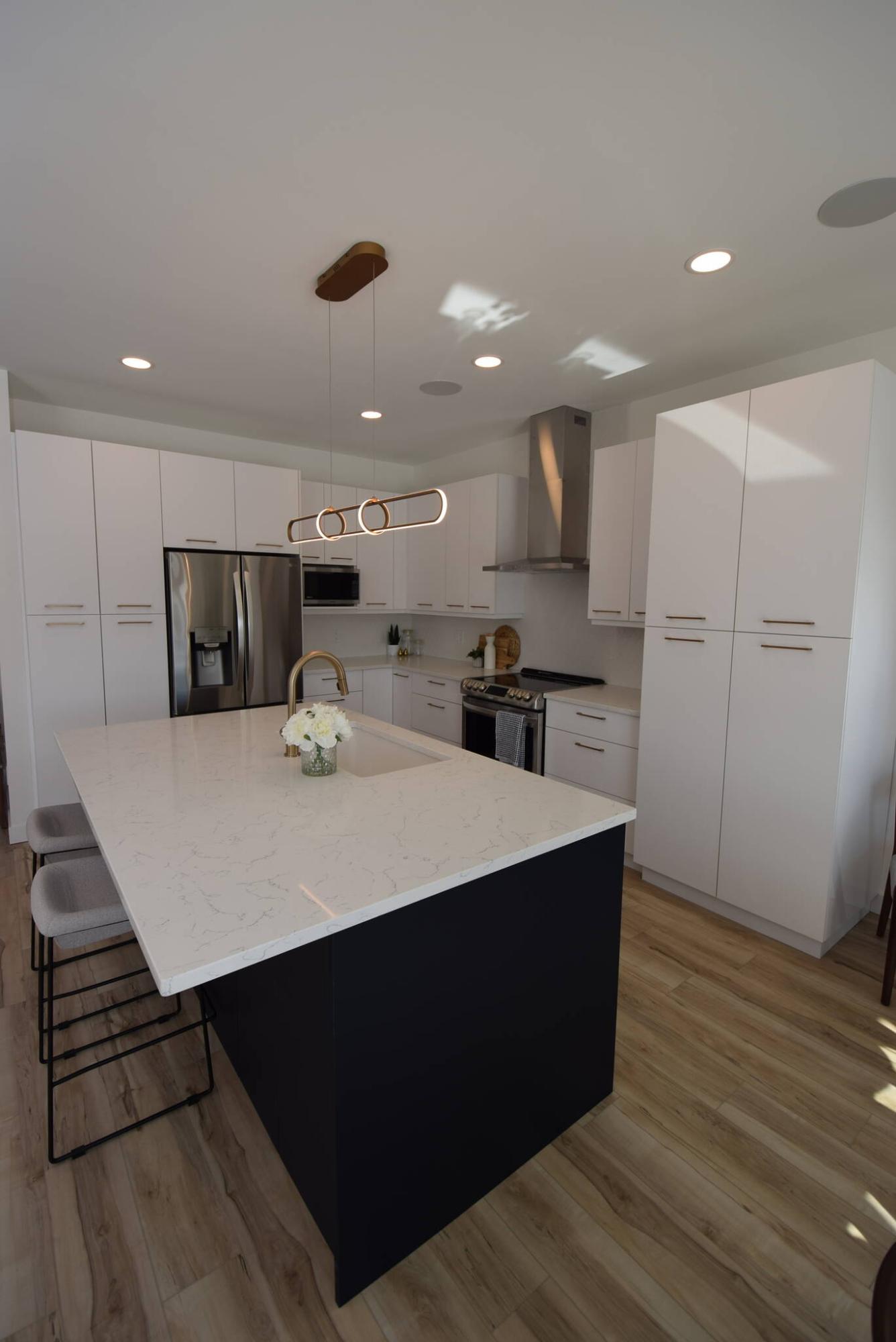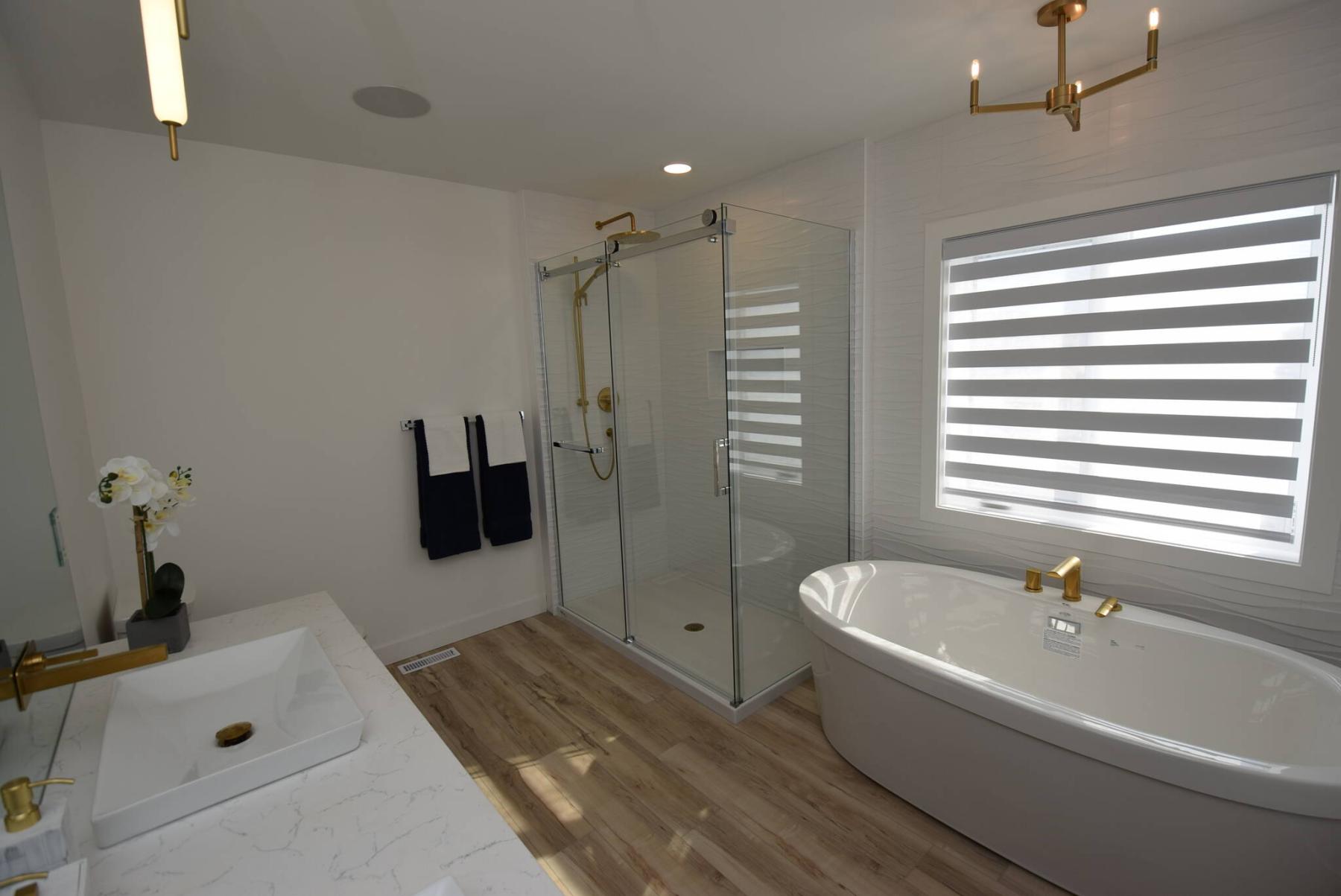 That leaves the primary bedroom, which was placed to the right of the stairs in its own naturally private spot.
"It's a huge, isolated space that comes with not one but two walk-in closets," she says. "The ensuite is a beautiful, spa-like space with the same luxury vinyl plank floor as downstairs, a five-foot walk-in shower with textured tile surround and soaker tub set next to a large window. A charcoal vanity with dual sinks and quartz countertop finishes it off perfectly."
Parade-goers have also loved what the Brookside's spacious lower level adds to the ultra-functional home, adds Burak.
"It adds another 1,000 or so square feet to the home, offering plenty of room for another bedroom or two, a rec room, bathroom and plenty of storage space. In all, the home would give a family just over 3,200 sq. ft. of livable space to enjoy."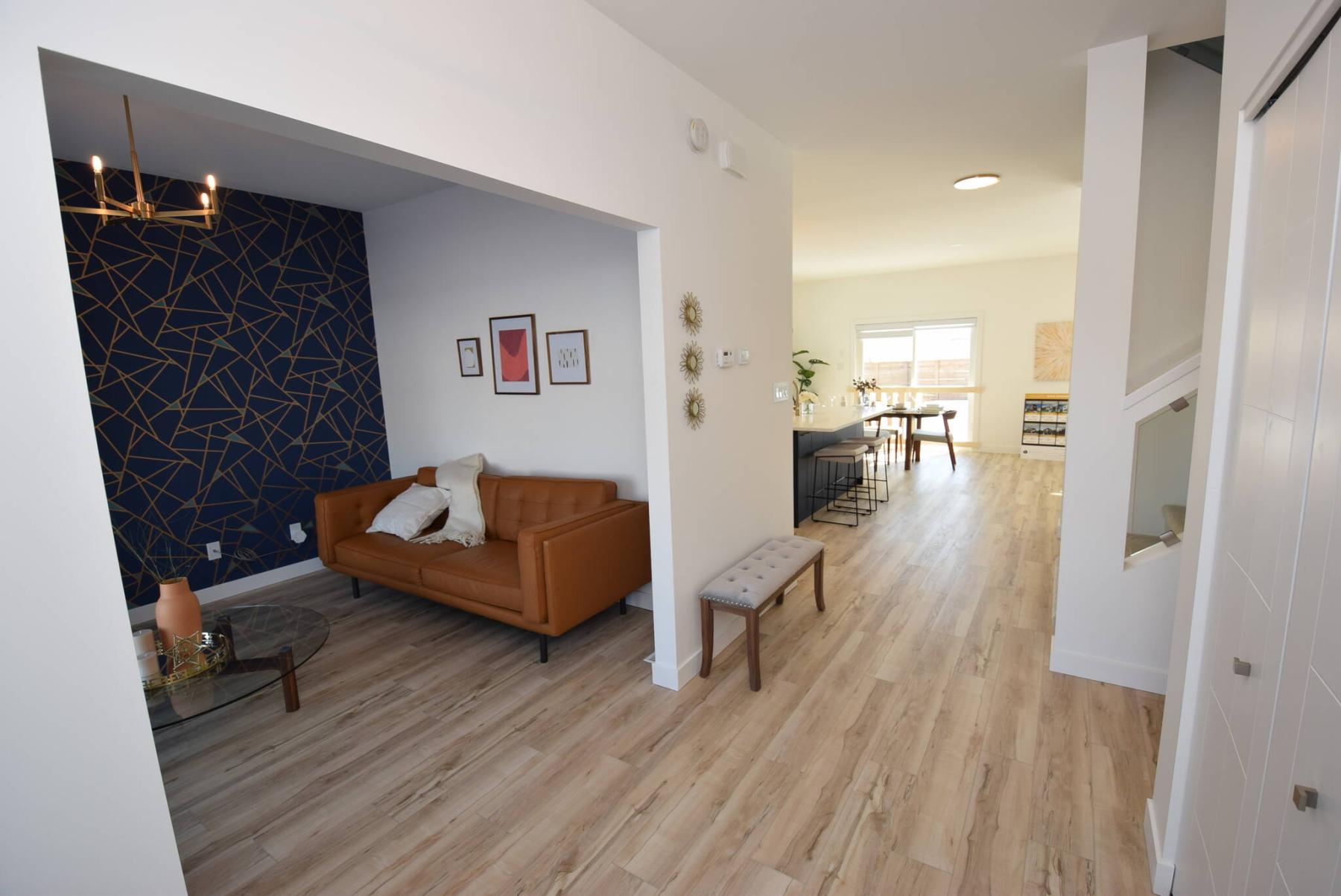 "While there's a lot of space, it's used well, and the floor plan is clean, with not a lot of unnecessary angles. Most importantly, it feels warm and inviting, which is something that can be hard to accomplish with a larger home. I would say it's possibly our best overall design."
lewys@mymts.net